Our family, whose surname translates to 'Little Gypsy', has always been a resourceful tribe. Cast out by invading Ottomans from outlying islands in search of safety and sustenance, our ancestors took to the mountains, fulfilling their namesake without a home, eventually settling on fertile ground alongside the Mediterranean Sea.

​This seaside land between mountains in the southern Peloponnese of Greece provided an advantageous microclimate, always a few degrees warmer in the winter with more rainfall courtesy of the nearby peaks. Here we began to grow.​

Settling our roots in the region for three generations cultivating ancient tree varieties, our farms continue the tradition of handpicking high quality/low yielding artisanal olives, cold pressing them into premium oil at the local mill within 24 hours. The result is a nutritionally superior Extra Virgin Oil, higher in amino acids and polyphenol content yet low in acidity with a delicate flavor and a full nutty, artichoke finish.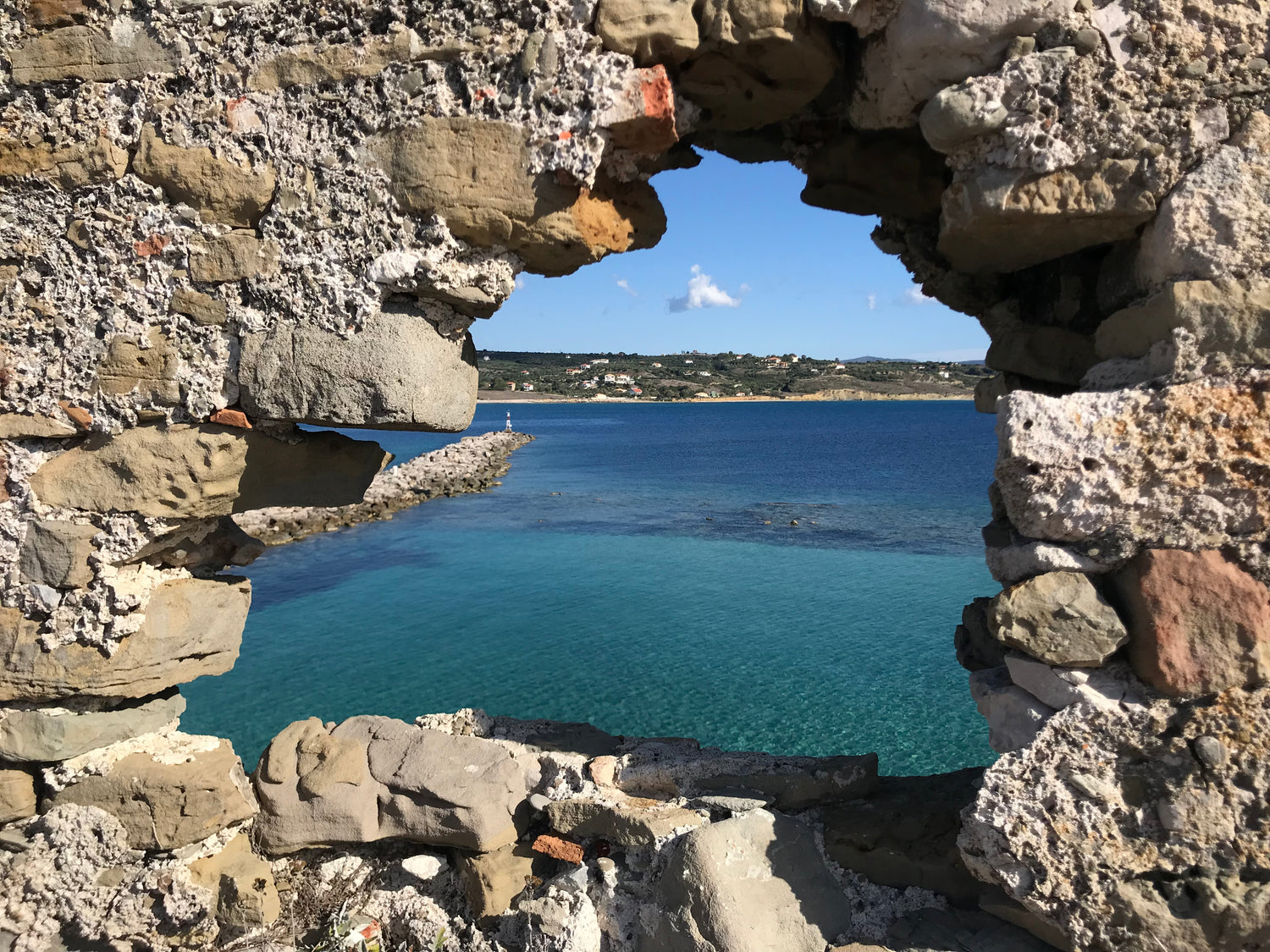 Gypsy Farms Estate
Our farm acres border those of aunts, uncles and cousins - passed down from one generation to the next. The farm is maintained all year for one annual harvest in the late autumn.  The original plantings from our ancestors continue to grow in this heirloom olive grove.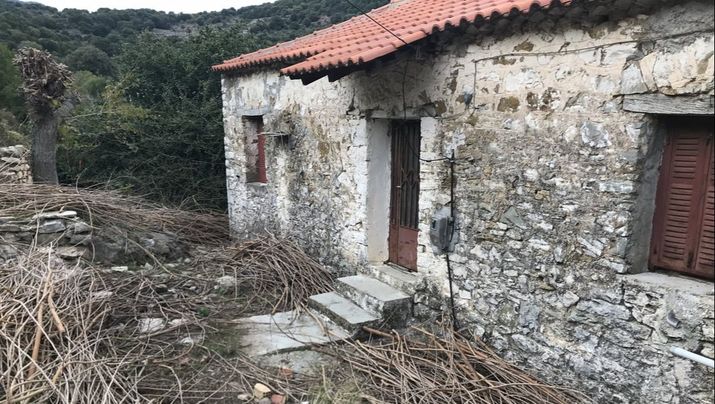 The Farmhouse
Generations of little gypsies working the olive grove were raised under one modest roof - now under restoration. Before building a dwelling on the estate, the trek from the mountains to the olive grove would take hours.
Koroneiki Olive
Our farms grow only the Koroneiki variety - a small olive known for its distinctive high-quality oil and is among the healthiest of all olive varietals because of its high polyphenol content.  The nutritional difference is evident from deep green color of the oil.  These old-growth trees are rare throughout the Mediterranean.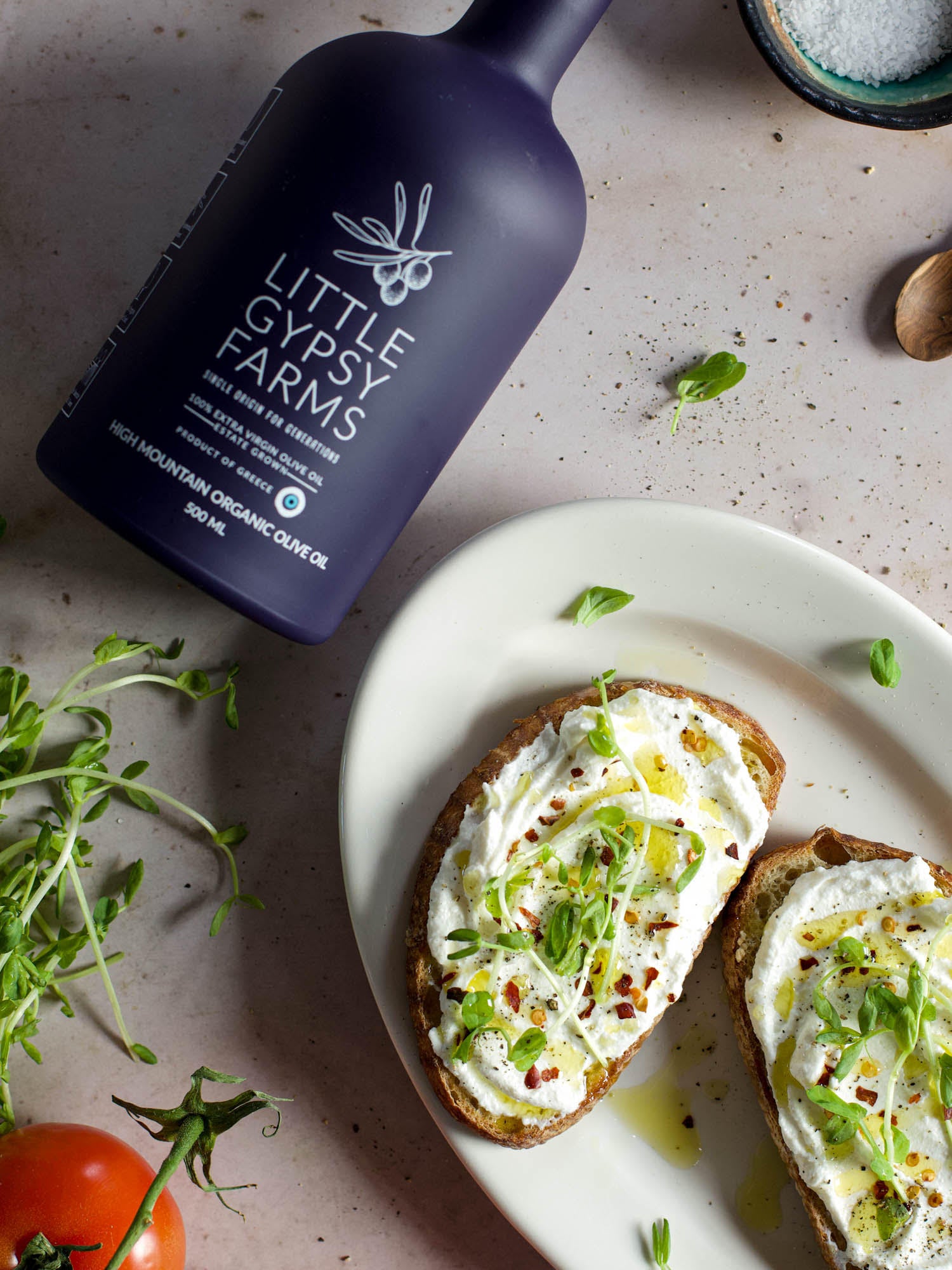 Little Gypsy Olive Oil
Bringing you a craft bottle of our estate grown EVOO in a process typically seen from wineries, we are able to oversee the growing, harvest, cold pressing and bottling - achieving a level of premium quality you can taste.
Read more about our mindful production philosophy from the authority on award wining EVOO at The Olive Oil Times.