Convenience + Simplicity
Little Gypsy Farms EVOO
High polyphenol olive oil is meant to be enjoyed daily. The key ingredient to a healthy Mediterranean Diet and tasteful, elevated cooking - delivered regularly. 
Save on each shipment and keep those antioxidant polyphenols coming...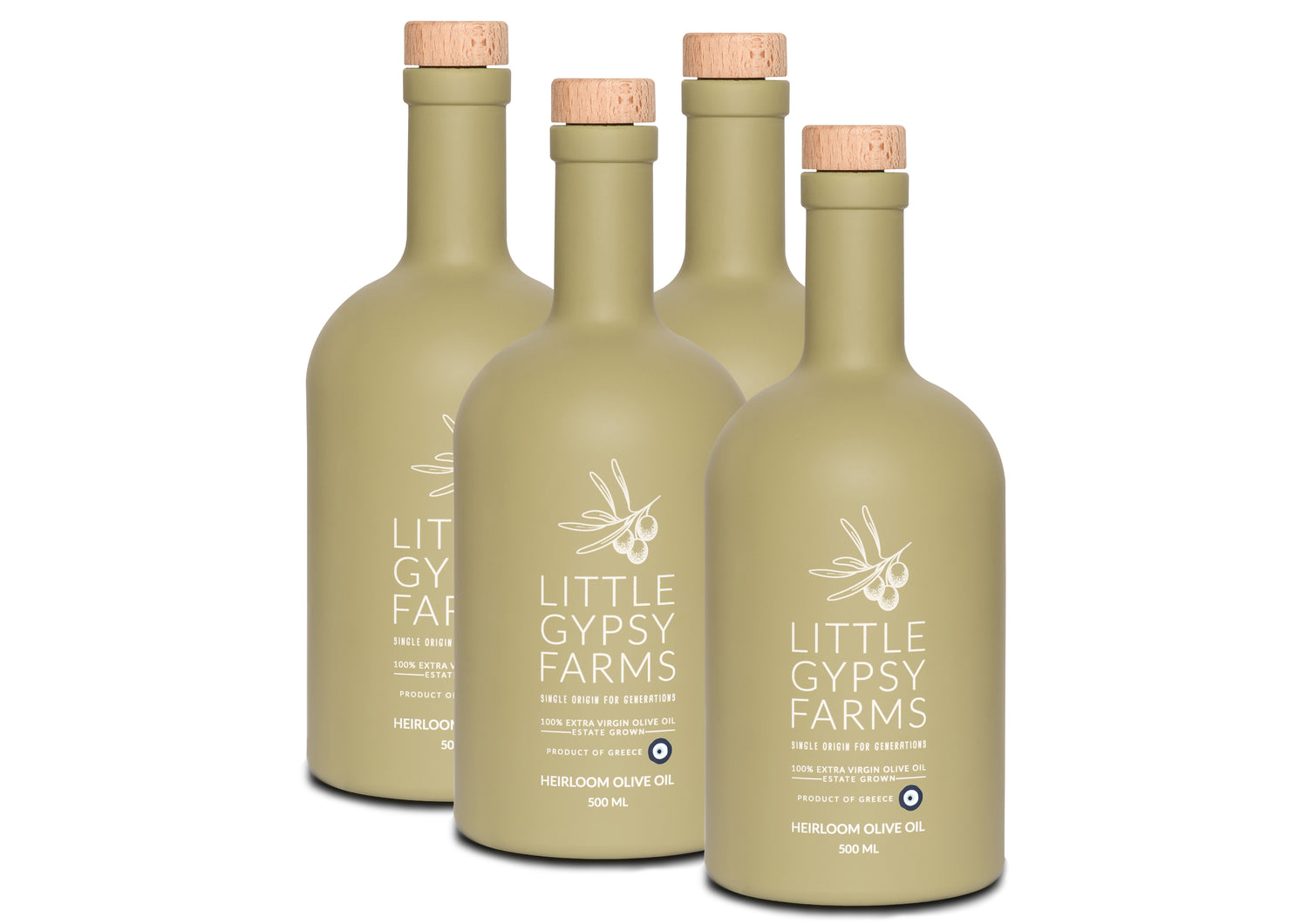 Heirloom Bundle Extra Virgin Olive Oil 500ml (4 Pack)
Let our EVOO Subscriptions & olive oil sets nourish your friends and family all year long.
subscribe now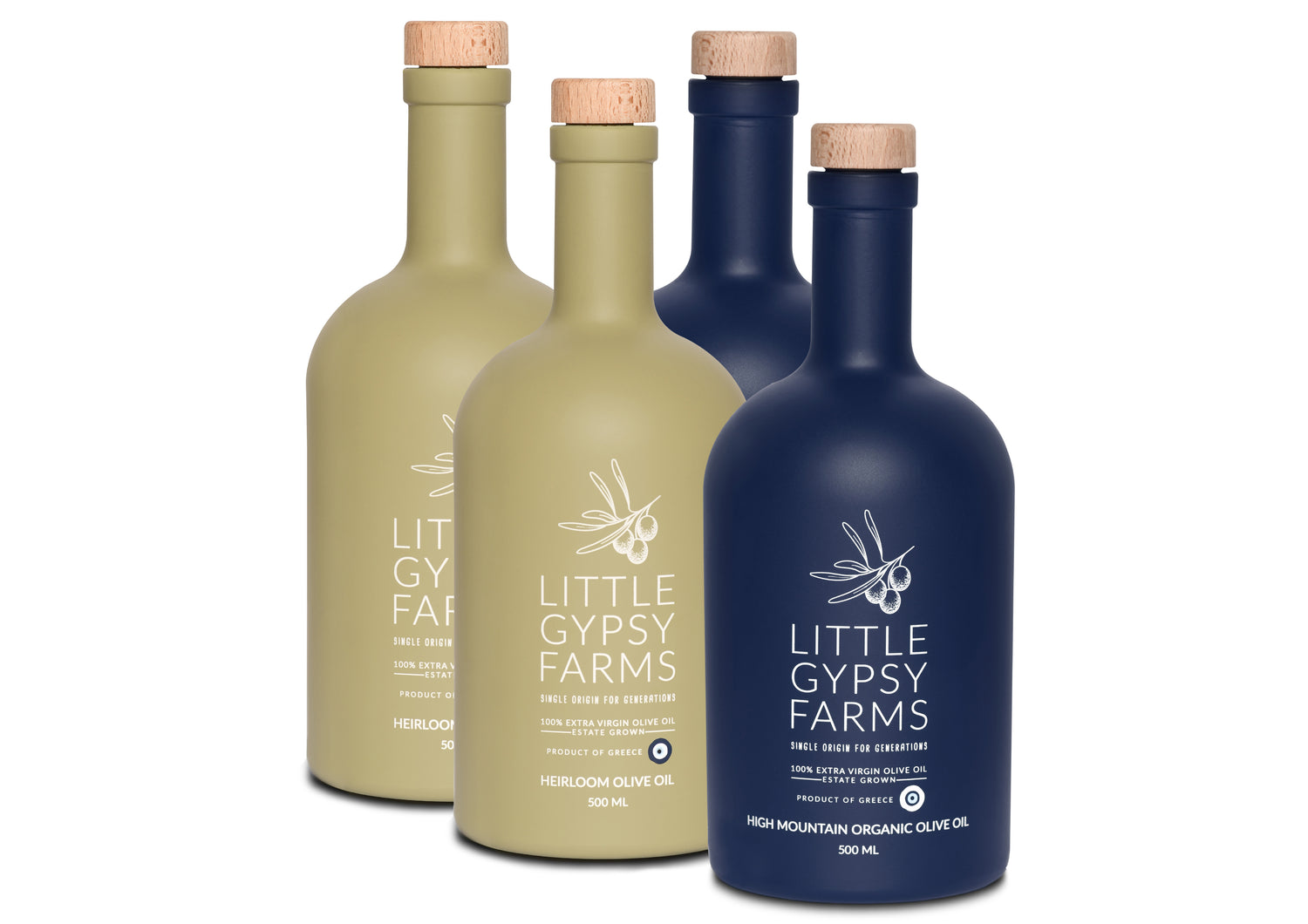 Cooking + Dipping Bundle Olive Oil 500ml (4 Pack)
When you order-farm direct from our site, we're giving you the freshest harvest & 5x more nutritionally dense extra virgin olive oil from our heirloom olive groves located alongside the Mediterranean Sea.
subscribe now