Heirloom Private Estate Extra Virgin Olive Oil (4 Pack)
Regular price

Sale price

$84.95
Bringing you a trusted bottle of our family owned and estate grown EVOO in a process typically seen only from wineries, we control the growing, harvest, cold pressing and bottling – achieving a craft quality you can taste.
Use & Flavor Profile

Best For Raw Finishing & Dipping - Delicate Ripe Flavor, Highest Grade EVOO + Superior Polyphenol Content (Our Original EVOO - New Packaging!)

Delicate Flavor With A Full Nutty Artichoke Finish – Fresh Earthy Aroma & Intense Green Color

Gold Medal Winner NYIOOC – Largest & Most Prestigious International Olive Oil Quality Competition Winner

New Decorated Glass Vessel - Custom 100% UV & Polyphenol Protection To Prevent Quality Degradation With A Patented Italian No-Drip Pour Spout
Polyphenols & Health Benefits

5x More Polyphenol Antioxidant Levels vs EVOO Brands Available In The US Market (independent lab tests show an abundant 362+ mg/kg vs 55-90mg/kg for grocery store brands)

Mediterranean Diet - To Truly Benefit, It Is Important To Choose An Olive Oil Which Contains High Levels Of Health Producing High-Phenolic Compounds. Two Of The Most Effective Are Oleocanthal, A Natural Anti-Inflammatory Agent & Oleacein, A Potent Antioxidant.
Nutrition 

Exceptional Nutrition: High Amino Acid, Hydroxtyrosol & Polyphenol Content (Omega-3 and Omega-6 fatty acids combined with Oleic acids make up 73% of the total oil)

100% Extra Virgin Guarantee – Hand Picked From Tree Branch To Pressing At The Local Mill Within Twelve Hours

Clean Food – No Preservatives, No Pesticides, No Insecticides, No Herbicides, No Additives, No Fertilizers, No Hidden Ingredients

Small-Batch Premium Quality EVOO – Very Low Acidity FFA<.2

Preservative-Free & Unfiltered First Cold Pressed (Raw / Vegan Certified & Keto / Mediterranean Diet)
Farm Information

Small Farm Private Estate - Grown In Our Groves Located Alongside The Mediterranean Sea Providing An Advantageous Growing Microclimate Between The Mountains & Sea

Healthiest Koroneiki Olive Variety – Up To 12lbs Of Olives Are Cold-Pressed To Create Just One Bottle Of Our Heirloom EVOO (highest quality / lowest yielding)

Harvest Date – Harvest Date Transparency (printed on every bottle) - Slightly Premature Olives 'Early Harvested' To Capture Peak Health Properties (harvest date - not best by date is the key indicator of transparency and quality, best by 7.24)

Heirloom Olive Grove With Trees Aged 100+ Years (Non-GMO)

Monovarietal / Non-GMO (one type of olive used - never blended)

Single Traceable Origin – Southern Peloponnese Region (Product of Greece)

Small Farm & Locally Supportive – Private Family Owned & Operated Estate for Generations
Share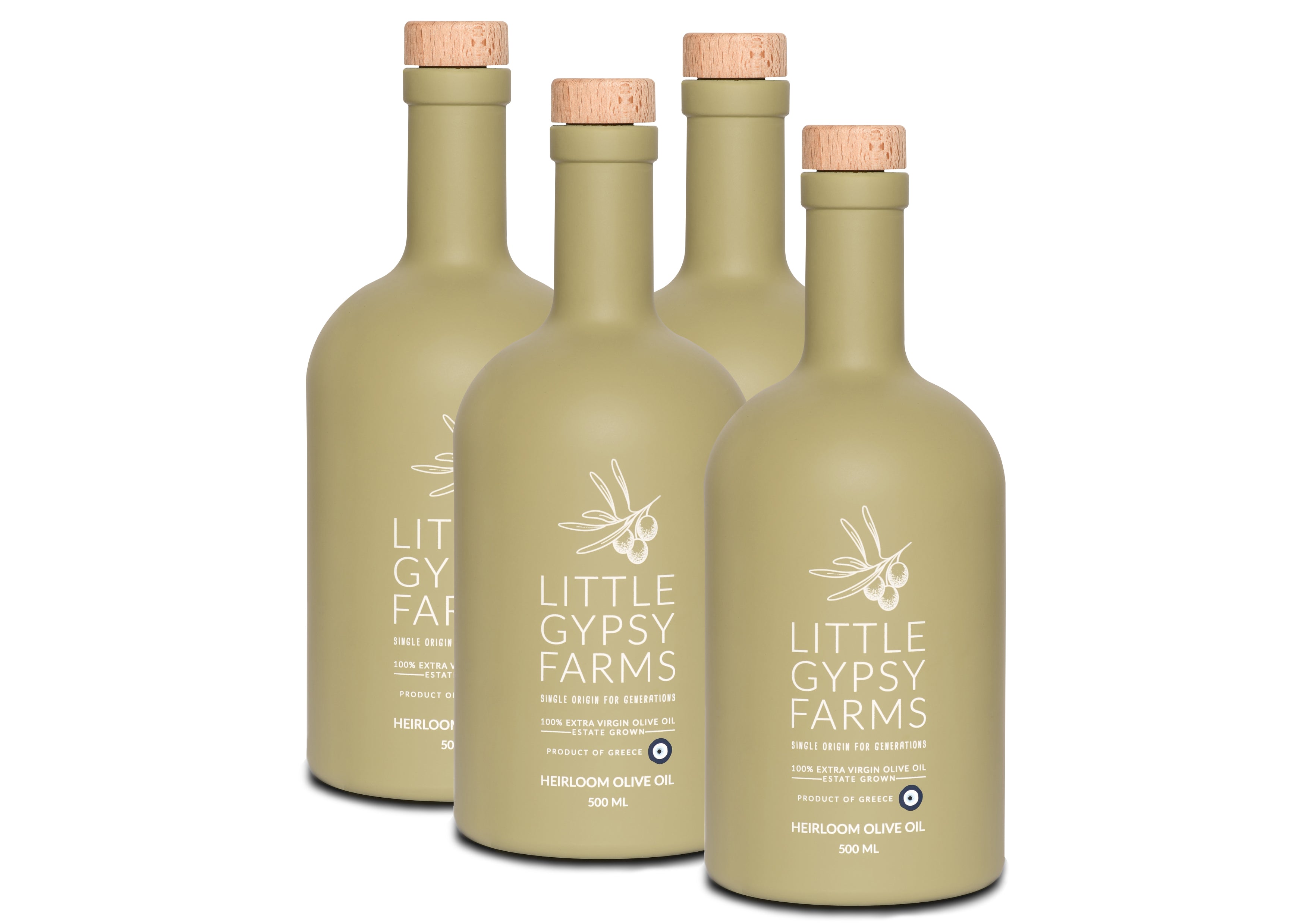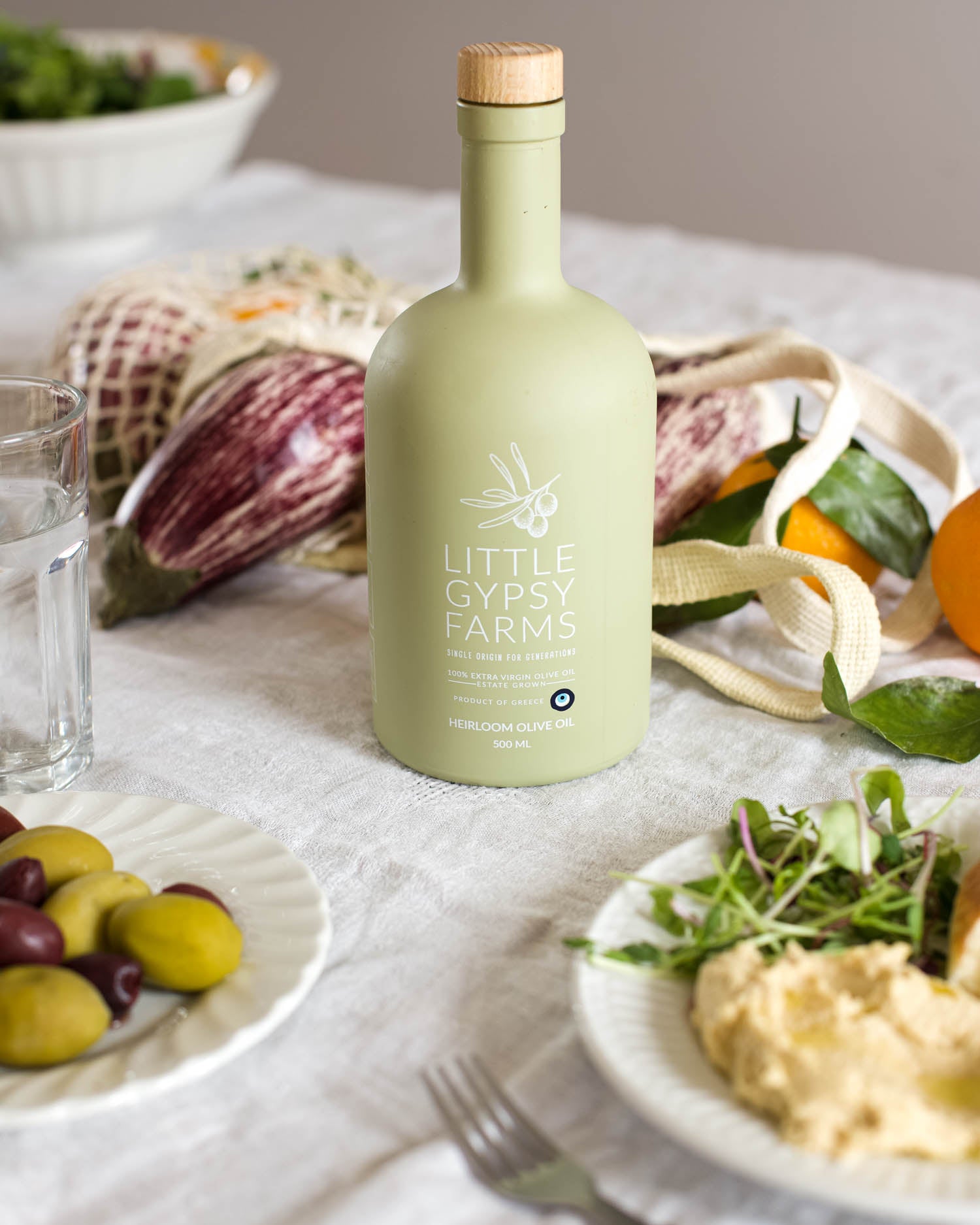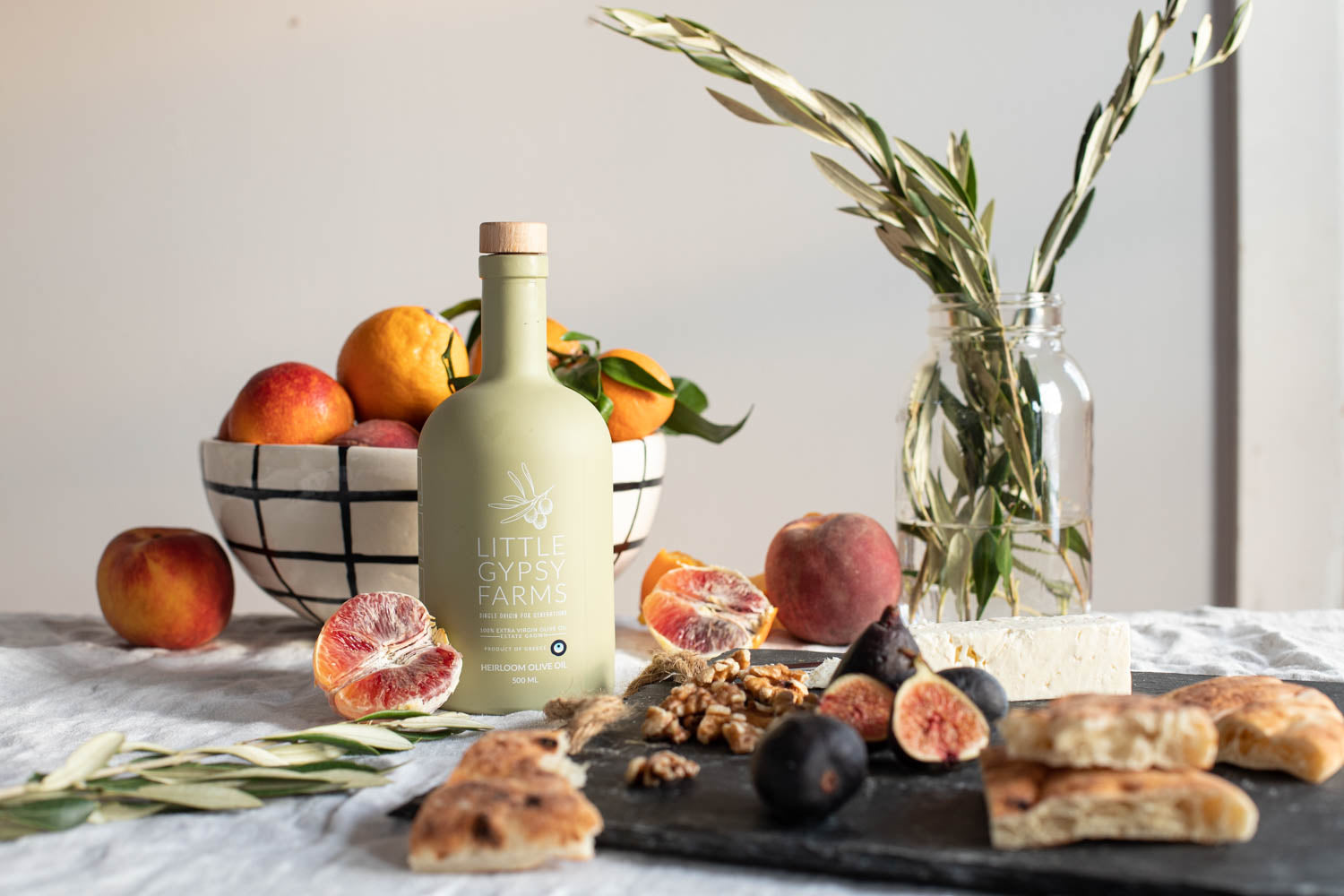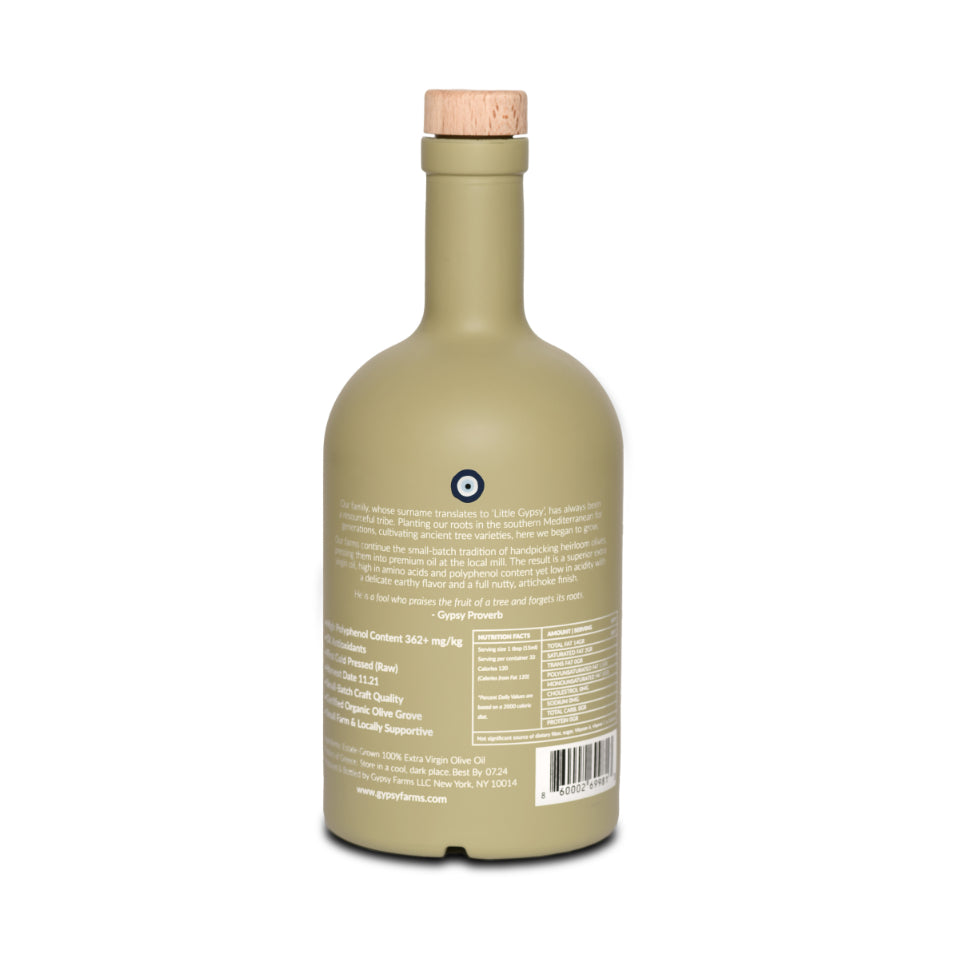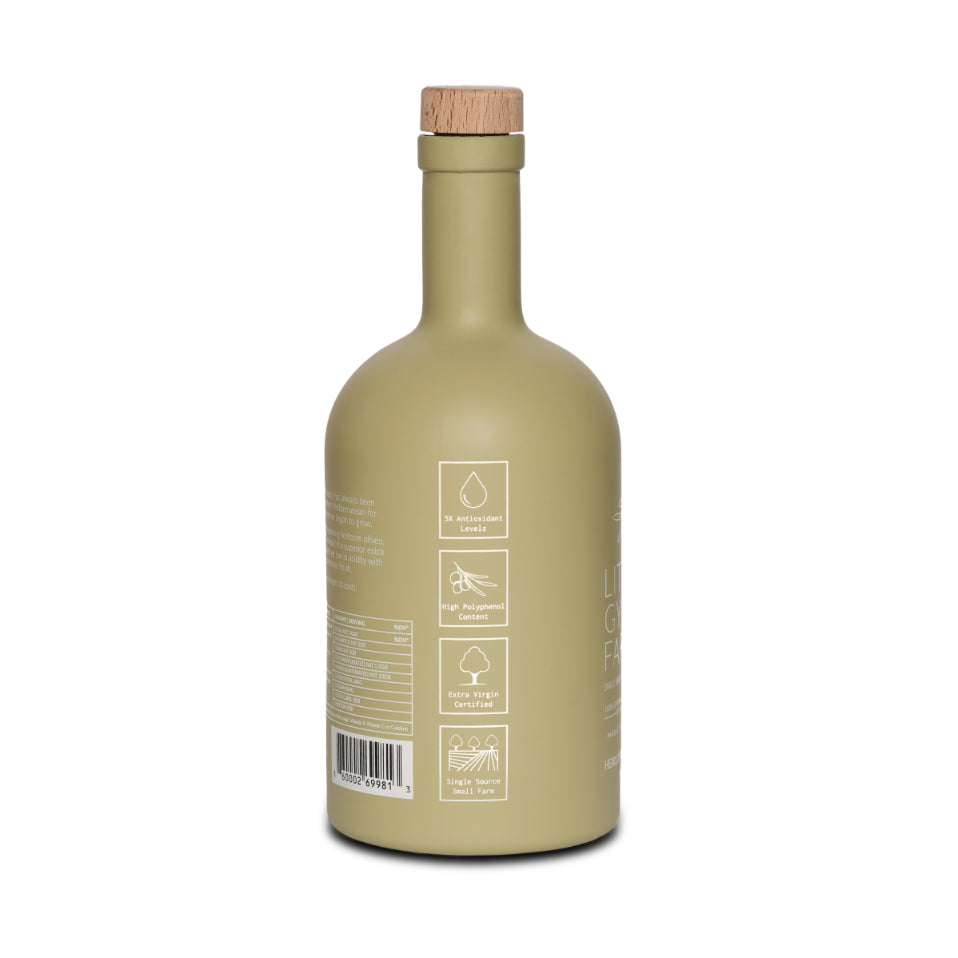 save 10%
Subscribe & Save
Save 10% + Free Shipping On Olive Oil Subscriptions ✨